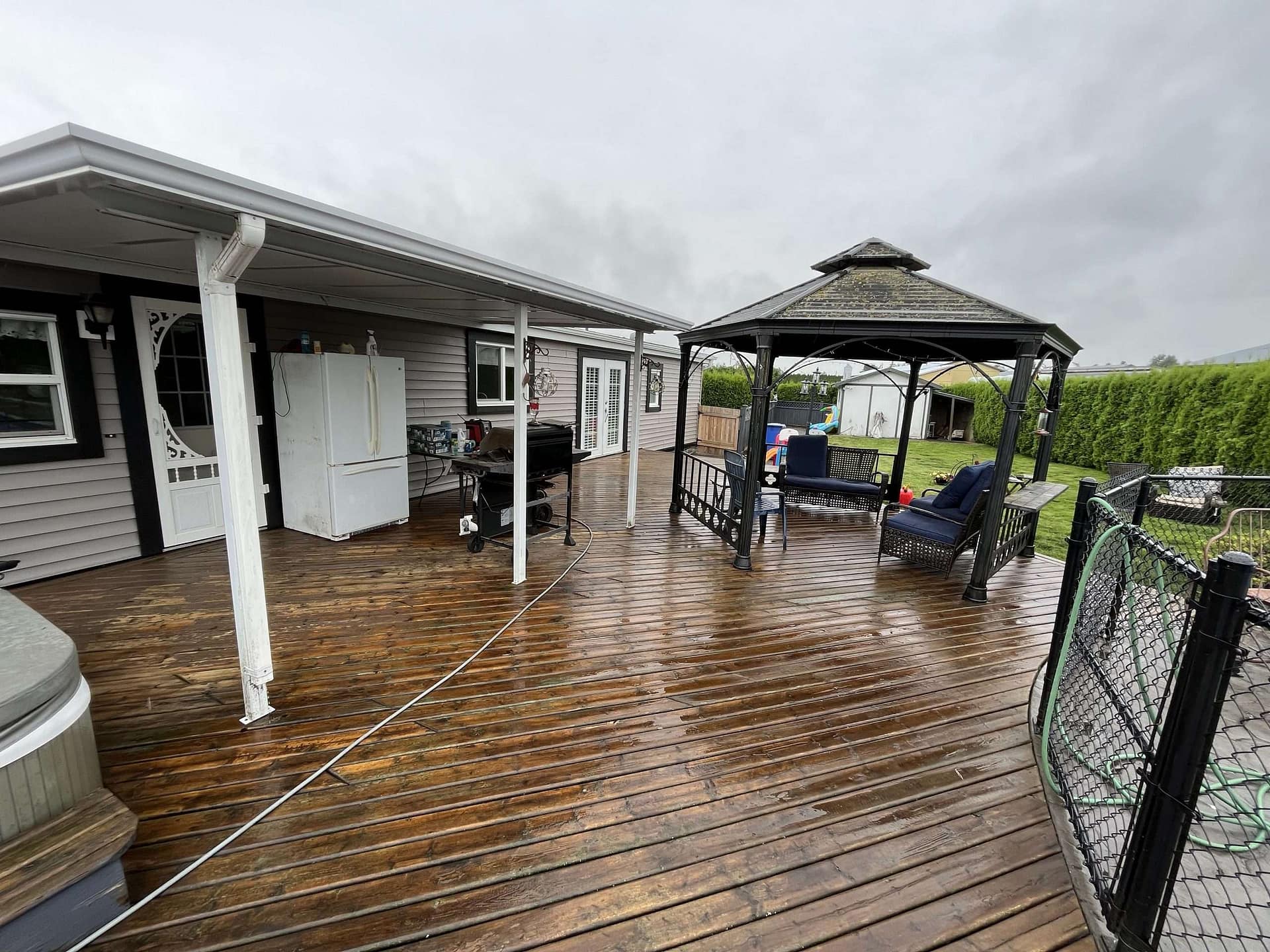 Deck Cleaning
Professional Deck Cleaning
If you're looking for professional deck cleaning services in Abbotsford, BC, look no further! FUSE Power Washing is a professional company that specializes in power washing and other surface preparation. We offer both commercial and residential services to make sure your decks are clean and ready to be painted or coated. Our team of professionals will come out to your home or business with the right equipment to get the job done quickly and efficiently. You'll never have to worry about algae build-up again! Contact us today for more information on our services. Call us at 778-242-4556 or complete a form for more information on how we can help you get rid of dirt, algae build-up, paint peeling, etc. from your decks so they're ready for painting or coating!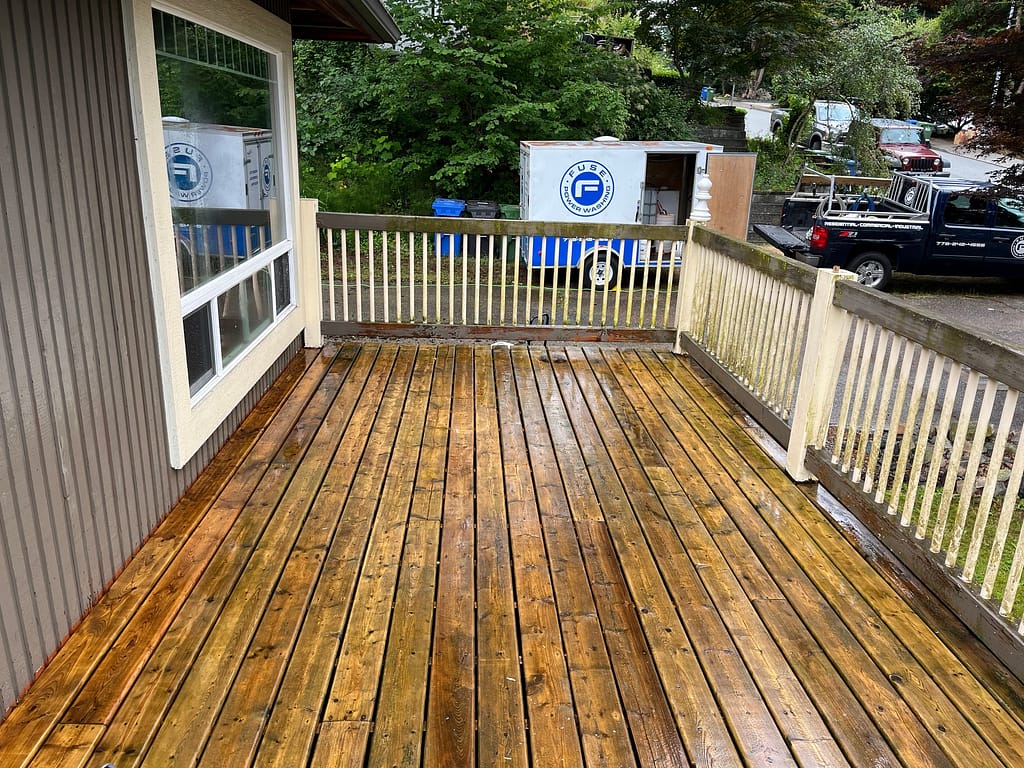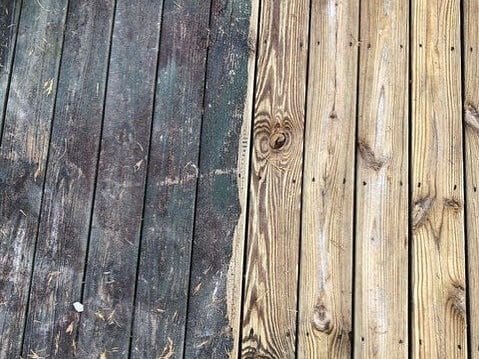 Deck Cleaning Near Me
Your deck is the heart and soul of your property over summer, and even in the winter months, many people find themselves outside on their deck. As wooden decks age, they begin to fade, and dirt, mold, rot, and grime start to set in. Luckily with the right tools and a little bit of experience, you can bring many old decks back to life. Have you been searching for "deck cleaning near me"? You will be pleased to know, FUSE is the leading company in Abbotsford, BC for deck cleaning. We offer professional and affordable services to ensure your decks are clean and beautiful. Our technicians will come out to your home or business with all the necessary equipment needed for a thorough job.

You won't need to worry about scrubbing anymore! If you want an easy way of keeping your decks looking their best, call us today at 778-242-4556! We guarantee satisfaction on every job we do so don't hesitate to give us a try!
Deck Cleaning in Abbotsford, BC
Cleaning a deck is no easy task! You'll need some heavy-duty power washers for removing dirt build-up from cracks between boards or moss that has grown up through the cracks. And if you're going to be painting your deck this year (or any time soon), then it's important that you clean off all loose debris before applying new paint so you can be provided with the best possible results.

If you live in Abbotsford, BC and your deck is looking a little worse for wear, then it's time to call the professionals. We have an experienced team with the right equipment to restore your deck to new! Utilizing specialized soft washing equipment and safe yet effective cleaning solutions, our experienced team can leave your deck looking like the day it was first installed. For professional deck cleaning in Abbotsford, BC, you know that you can rely on FUSE Power Washing. Contact us today for a free quote or more information about our services! You won't regret calling us when we are finished with your old tired-looking deck – we guarantee it will look brand new again!